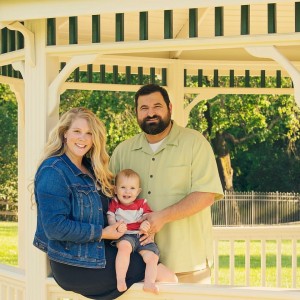 Rev. Luke Ham, Stephanie Ham and Caleb Ham
Pastor Luke was raised in the Napa Valley and graduated with a B.A. in Religious Studies from Chico State University. He went on to complete his Master of Divinity at the Pacific School of Religion in Berkeley.
Before coming to Church of the Wayfarer in 2017, Luke served on the Pastoral staff of San Ramon Valley United Methodist Church in Alamo, CA. Luke's experience also includes service as the Youth and Outreach Minister at Wayside UMC in Vallejo, as a Chaplain at San Francisco General Hospital and in the East Ohio Methodist Camp system.
Luke is married to Stephanie and is the proud father of Caleb. The Ham Family lives in Carmel with their chocolate labradoodle, Chico. Pastor Luke loves getting acquainted with both the locals and visitors of Carmel and believes the best way to get to know someone is over a good cup of coffee or a delicious meal.
Services & Sermons
You can now watch our past services online.
Church of the Wayfarer Staff
Office Staff
Phone: 831-624-3550
Email: office@churchofthewayfarer.com
Marshall Carpenter
Organist in Residence
Phone: 831-624-3550
Email: music@churchofthewayfarer.com
Carolyn Thomas
Brick Program Coordinator
Phone: 831-224-6460
Email: cbthomas8311@yahoo.com
Francoise Cheysson
Wedding Coordinator
Phone 831-498-3508
Email: weddings@churchofthewayfarer.com
Holly Heimer
Nursery Attendant
Phone 831-625-3550
Email: office@churchofthewayfarer.com
Main Office
(831) 624-3550
For office hours, location and Worship Service schedule, please see our About page.
To contact us via email, please visit our Contact page.