Thank you for voting us Best Place to Get Married on the Monterey Peninsula!
Look Whats Blooming today in the Wayfarer Garden!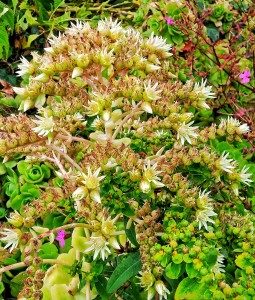 Holy Week is quickly approaching, Here are the services that will be taking place during that time and we invite you to attend as many of these worship experiences as you can.
Sunday, March 25th- Palm Sunday worship at 10 am with Palm Frond processional.
Thursday, March 29th- Maundy Thursday Communion Service at 7 pm in the Wayfarer Sanctuary. 
Friday, March 30th- Good Friday prayer vigil in Wayfarer Sanctuary. The sanctuary will be open from 7 am to 8 pm for people to stop by to mediate, light a candle and lift up their prayer concerns to God with a special Prayer Station.
Sunday, April 1st- Easter Sunday worship at 7 am in the garden and 10 am in the Sanctuary with a Children's Easter Egg Hunt to follow at 11:00 am in the garden. 
Carmel's neighborhood church for over 100 years…
Church of the Wayfarer is a vibrant Christian community
with dynamic worship and enriching ministries. Our mission is to bring love and wholeness to our world.
Church of the Wayfarer has been over 100 years in the making, and is an integral part of Carmel-by-the-Sea's unique history.
Discover the wonder of life through Carmel's Church of the Wayfarer, by
Reaching up…
Reaching in…
Reaching out…
Whoever you are and wherever you are on your journey of faith you are welcome here.
 Office Hours
Monday through Friday 8:00 a.m. to 1:00 p.m.
Vimeo Link to our last Service below: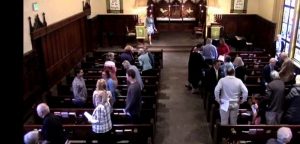 Please enjoy other Church of the Wayfarer Services by using the link below.
Go To
2. Search: "Church of the Wayfarer"
3. Scroll to desired date of service.
4. Click on desired service.
Stewardship 7 Ways to Give
Stop by the office during business hours. We accept cash, checks, money orders and Visa/Mastercard.
Place your tithe and offering in the plate during Sunday Worship Services.
Mail in your gift to PO Box 2205, Carmel, CA 93921.
Give online by going to the "Contact us" page and scroll down to the "Donate" button.
Call in your gift by debit/credit card to 831-624-3550.
Remember Church of the Wayfarer in your Will and Estate Plan.
Become a member of the Wayfarer Society (contact the church office for more information).