Thank you for voting us Best Place to Get Married on the Monterey Peninsula!
Look What's Blooming today in the Wayfarer Garden!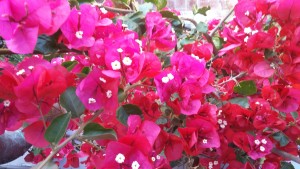 Wayfarer Concerts at noon will resume in May. 
---
Church of the Wayfarer is a welcoming community of faith in the heart of Carmel. Our mission, in word and deed, is to be a wellspring of love, acceptance, and compassion in bringing greater wholeness to our world.
We're especially proud of our heritage as Carmel's oldest Protestant church, an integral part of Carmel-By-The Sea's unique history and daily life for more than a hundred years. Residents and travelers alike have found peace and friendship abundant within our doors.
So, whether you're seeking a church community for yourself or your family, or simply visiting our beautiful town, we invite you to join us at Church of the Wayfarer and to share in our glorious past as we create an inspiring future together.
Whoever you are and wherever you are on your journey of faith you are welcome here.  Our motto is simply: Discover the wonder of life through Carmel's Church of the Wayfarer, by
Reaching up to God
Reaching in to ourselves
Reaching out to others
Message from Pastor Karla Lundin:
Coming Soon!